Siobhan Hobson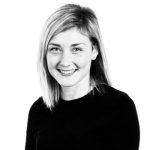 My experience was gained working for a large accountancy firm based in London, for 10 years in Executive Assistant and Event Management roles for Senior Individuals.
On deciding to have a career change I began working as a Virtual Assistant as well as assisting in running the family business.
Two years later I had worked with a variety of different clients across different sectors and felt that I had learnt my trade as a Virtual Assistant. The family business was also more organised and profitable than ever before.
So I embarked on a new challenge and set up Help! VA Ltd, for two reasons, firstly to help small businesses grow and succeed, and secondly to provide flexible working jobs for talented administration professionals.
I feel strongly about what a Virtual Assistant can do for business. A good Virtual Assistant is a real asset to any business. From freeing up business owners day to day by taking on tasks to using their wealth of knowledge and experience to put systems and processes in place and help business to grow and achieve. Good admin support makes a company much more efficient, productive and ultimately more profitable.
Having a young family myself I feel very passionately about flexible working. At Help! VA we provide flexible working contracts for all of our Virtual Assistants so that they can have a desired work/life balance whilst earning an excellent income.